Storage Ilford IG1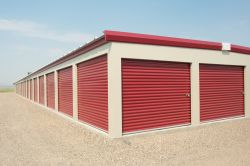 IG1 Secure Storage Solution in Ilford
If you are looking for a secure and safe place to store your items, IG1 secure storage solution in Ilford is the best option. It is one of the most reliable and trustworthy places to store your valuable possessions. We offer spacious units with flexible leasing arrangements, so you can access your items when you need them. No matter what size or type of items you want to store, we have suitable storage units for you. Plus, our storage space is equipped with modern security systems and 24-hour surveillance that ensures the safety of your belongings from theft and damage.

We also provide a wide range of other services such as collection, packing materials, packaging, inventory management services and much more. These services make it easy for you to manage your stored items without any hassle. IG1 Secure Storage Solution provides personalised service that exceeds customer expectations. All our staff are highly trained and experienced professionals who can help you with different aspects of storage solutions in Ilford.


IG1 Secure Storage - Affordable Prices & Professional Service
At IG1 Secure Storage Solution we pride ourselves on offering our customers competitive prices that are affordable and budget-friendly. We understand everyone has different circumstances which is why we provide flexible lease agreements that suit your current situation. You can pay monthly or annually depending on what suits you best.

Apart from providing secure storage space, we also offer professional transportation services at affordable rates. We have a team of experts who will carefully load, pack and unload all of your belongings safely and securely in our secure vehicle with full insurance cover to transport them to the storage facility in Ilford.

Man with Van Ilford understands that safety is paramount when storing valuable items and this is why we take extra precautions when it comes to protecting and maintaining our storage facilities. Our high-quality security protocols include CCTV cameras, fire alarms and round the clock security patrols in order to ensure maximum protection for all stored items.


Contact Us Today To Learn More About Man with Van Ilford's Secure Storage Solutions
If you are looking for a dependable place to store your possessions, Man with Van Ilford Ilford secure storage solutions can give you peace of mind knowing all your items are stored safely and securely away from prying eyes or potential damage by external forces. So whether you're keeping furniture away while moving house, storing tools for quick access over multiple locations or simply just want to keep those valuables safe, get in touch today with us at

or visit our website for more information on how Man with Van Ilford can help meet your needs!